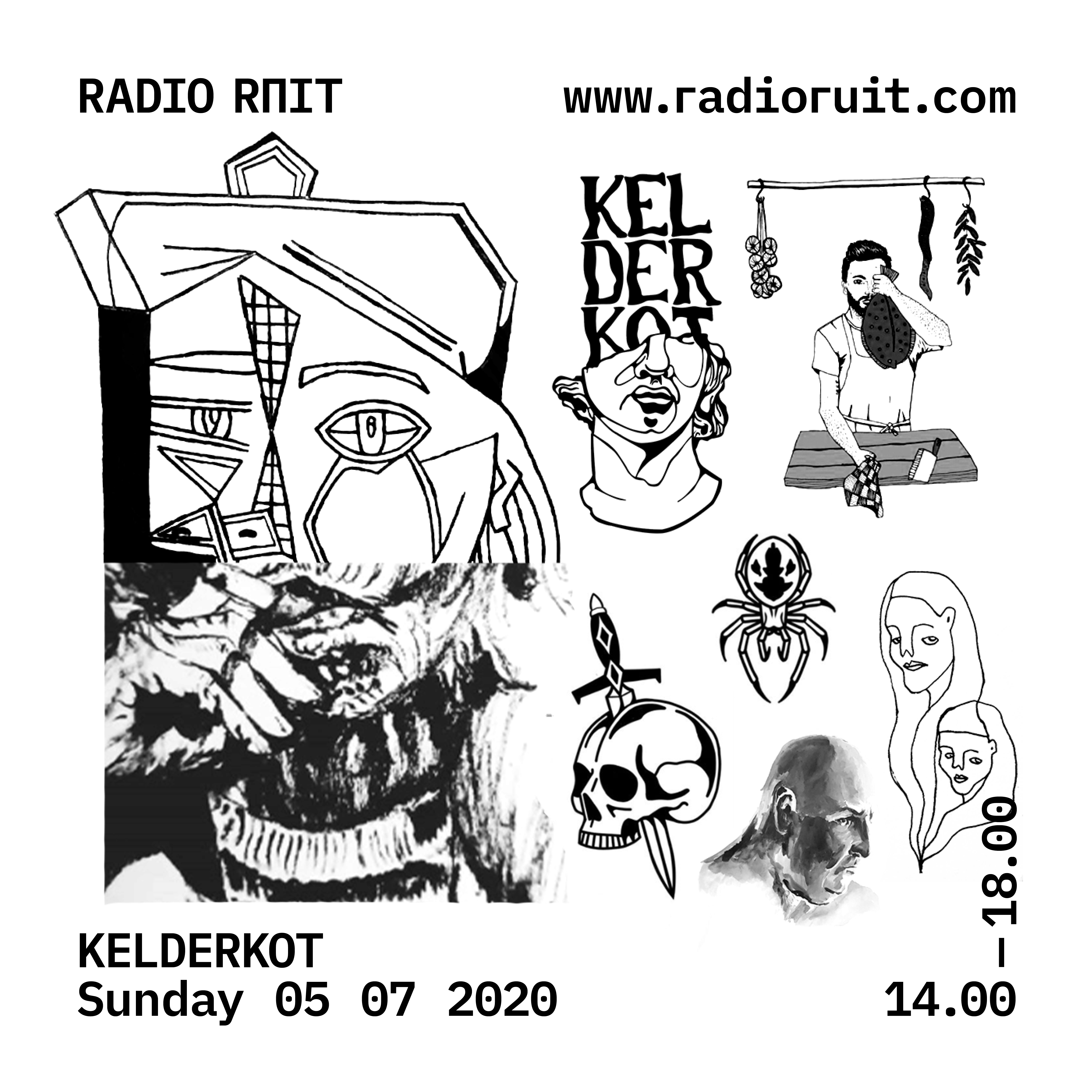 MEET THE COLLECTIVE: Kelderkot
How would you describe what you do in one paragraph?
In the first place, Kelderkot organizes nightlife events in which we offer a broad spectrum of alternative dance music. Our goal is to introduce people to new musical experiences in an accessible way. In addition to nightlife events, we try to support local talent by giving opportunities and a platform to showcase their arts.
-
What are you planning to do during your take-over?
Like most dj's, promotors and music lovers in general, we always keep evolving and discovering new genres, sounds and styles. This time of quarantine was the perfect opportunity to dig deeper, but also wider. During our takeover, there will be 4 unique dj sets with their own touch and feel that all fit into the Kelderkot puzzle. That's how we give an impression of what we stand for in this moment in time. In addition, we want to offer a platform to young talented visual artists.
-
Who's your guest? Give some info about him/her
- Paris based dj CÜNÜ
Raised in the Parisian suburbs, Cünü fed his musical tastes in the 90s between French rap and French electronic precursors. Cocorico.
Digging the Netherlands underground scene later on, he continued his music exploration in Prague where he founded A² with his homonym 4 years ago - Djing and organising events that aim to promote artists that reflect their current music mood, offering noteworthy moments to their guests.
He recently released 'Isotropy', his first 3 tracks EP shaped by sounds individually collected around the world and in outer space by NASA - combined with cut and reshaped traditional Corsican chants.
-
What's the full line-up (including timetable)? Please give one sentence of info per artist
14:00 José - José is a dj/producer and co-founder of Kelderkot. He tries to translate his wide taste into his sets with percussion as a fundamental ingredient. He'll play a highly percussive set consisting of broken beat, global sounds, breakbeat, UK Garage and more.
15:00 Syntherklaas - Syntherklaas is a born collector. Digging is in his blood. He'll share his newest discoveries in a low key set.
16:00 Jagboy – Jagboy is dj/producer and founder of Kelderkot. Synth design has always been a huge inspiration for him, both as a dj as well as a producer. His sets are based on a sound rather than on one or more genres.
17:00 Cünü – Cünü's sets are tacking among immersive Techno, cheerful Electronica tinted with potent Indie dance, house & stirring coldwave.
-
How will you provide the visual or creative aspect? The more info we get the better :-)
During our 4 dj-sets, we provide a platform for 4 young, talented visual artists. They all get one hour to show their craft and creative process. The artists are @adarts__ , @dientomski, @b.art_tattoos and @eg.illu .